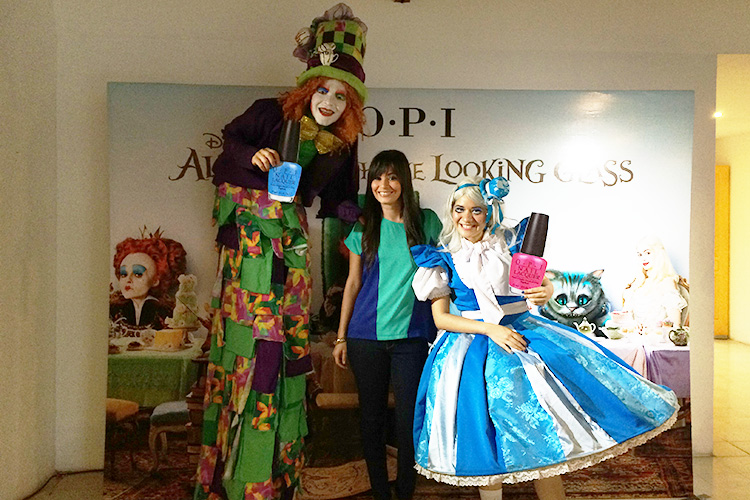 Para todas las fans de "Alice in Wonderland", la exitosa franquicia de Disney, OPI les trae una nueva colección de esmaltes Brights 2016 "Mad About Color", inspirada en la segunda película que se estrena este mes "Alice Through The Looking Glass".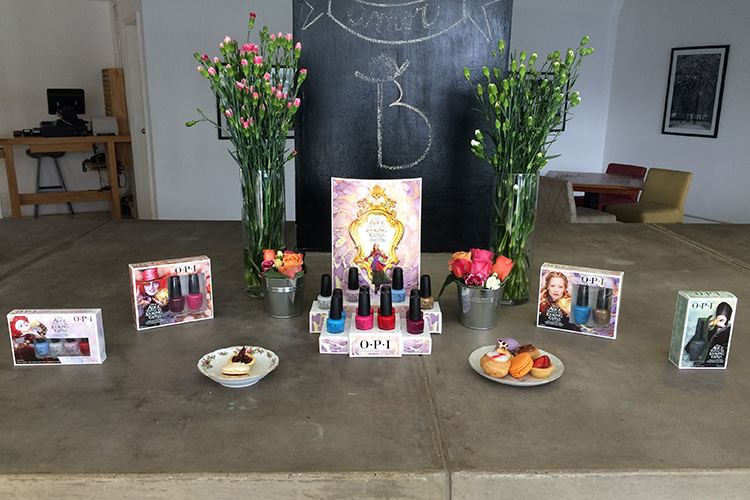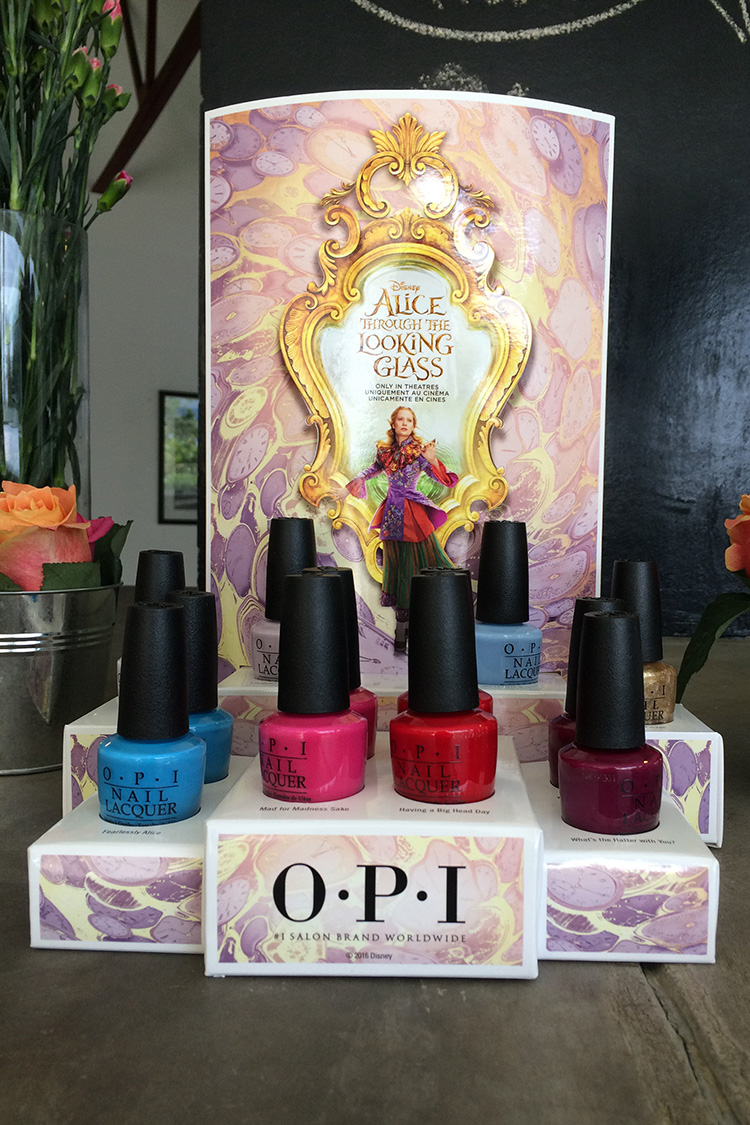 Para el lanzamiento de este nueva colección OPI realizó una Tea Party el día de ayer. Durante el evento las invitadas pudieron probar sus colores favoritos y elegir entre 8 tonos vibrantes de edición limitada, entre los que se encuentran rojo, lila, borgoña, fucsia y celestes. Además, hay un negro mate de edición especial. Yo desde que vi el dorado "A Mirror Escape" no lo pensé más. ¡Amo los dorados! Entre los preferidos de la tarde estuvo el rojo "Having a Big Head Day". También me encantan esas tonalidades y este color se ve que será uno de mis predilectos.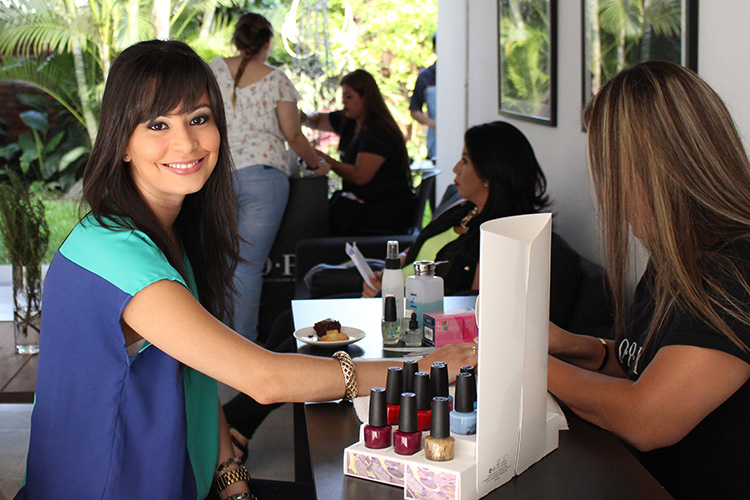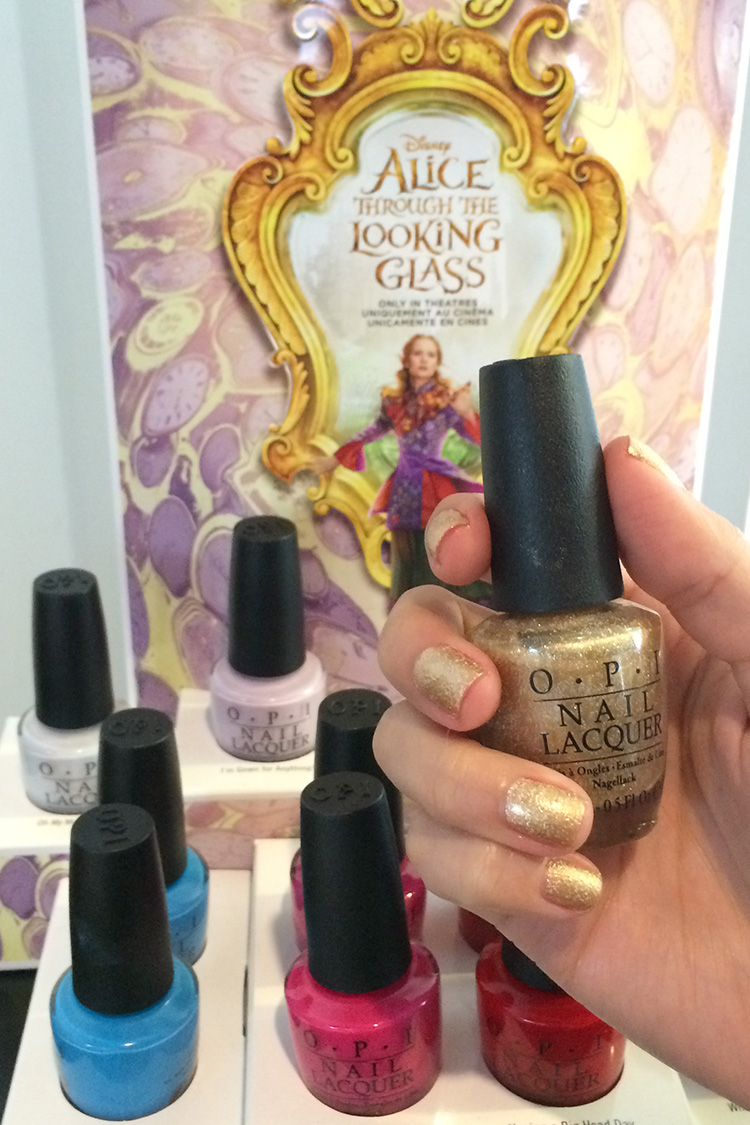 Realmente toda la colección está increíble. Lo más importante es que viene en ambas fórmulas: OPI Nail Lacquer y Gel Color. ¿Por qué es importante? Porque como ya saben, yo soy la más feliz desde que existe el Gel Color y el color no se me arruina haga lo que haga. Así que para las mujeres que hacen de todo, que somos la gran mayoría, súper recomendado.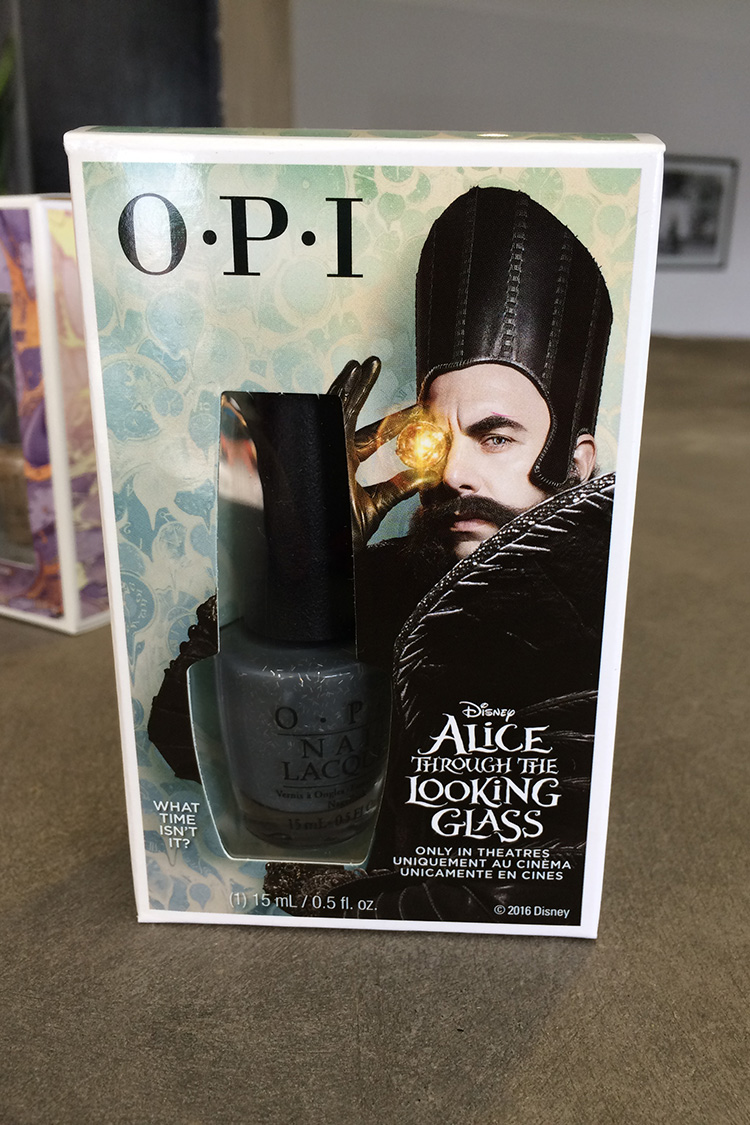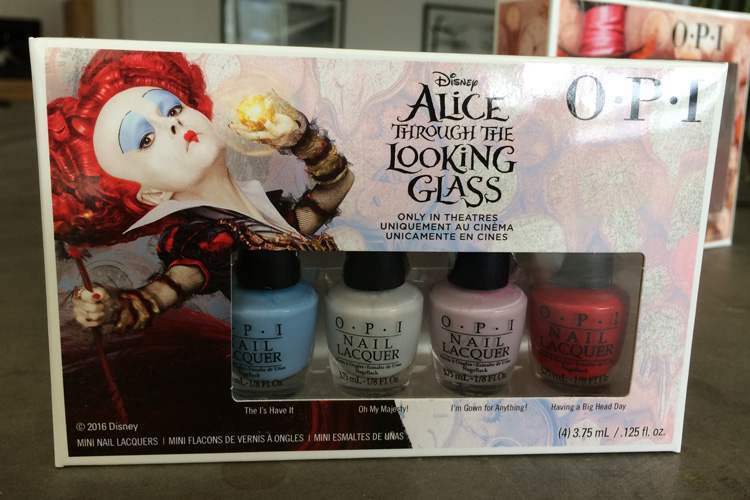 Les cuento que esta colección de edición limitada ya está disponible en todos los OPI NAIL BAR del país. Así que ya pueden ir a probarlos y escoger sus favoritos.
Les dejo la lista de colores en el orden que están en la imagen y las invito a que me cuenten cuál es su preferido.

I'm Gown for Anything!
Have a ball in this adventurous, creamy lilac.
Fearlessly Alice
A bold cerulean blue with intrepid style.
A Mirror Escape
Break free from ordinary in this glittering gold.
Having a Big Head Day
Get ahead of the pack in this commanding, hot red.
Mad for Madness Sake
This fuchsia pink is crazy-hot on you.
What Time Isn't It? – Special Edition
It's time for this matte black with slivers of silver.
The I's Have It
All eyes on ME…and this light powder blue.
Oh My Majesty!
A supremely beautiful pearly alabaster.
What's the Hatter with You?
I'm going mad for this crazy-rich burgundy crème.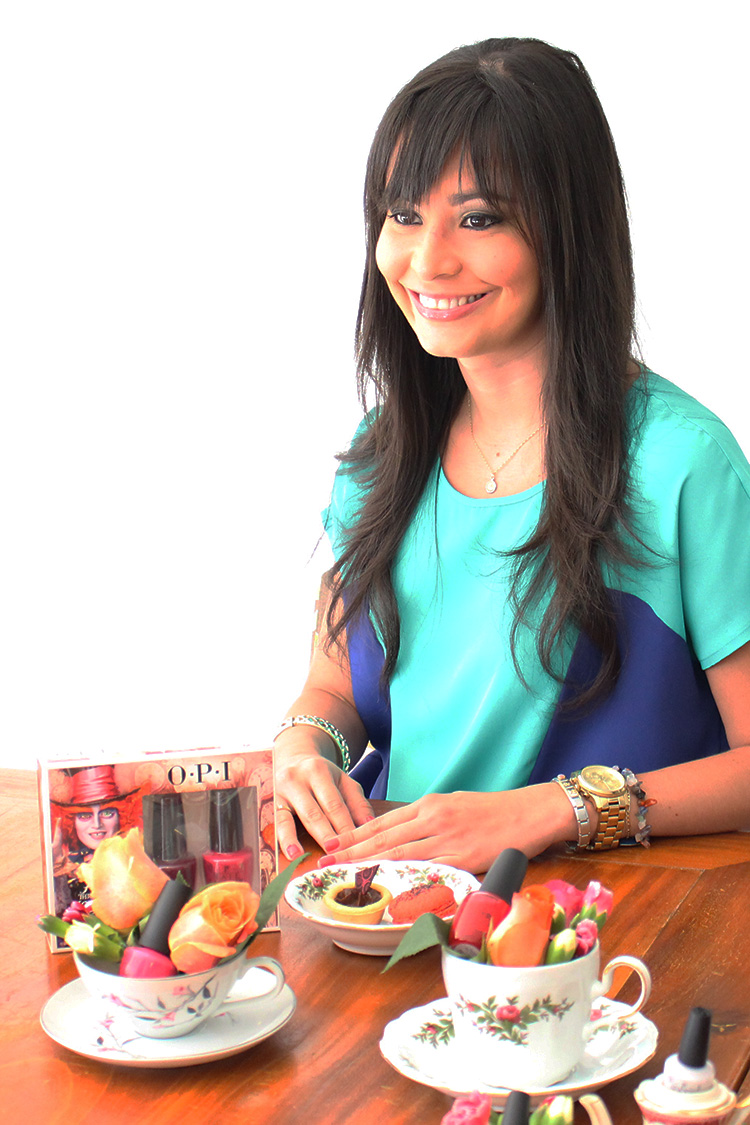 ¡Gracias por sus comentarios!
Hair & Makeup: Soho Salón