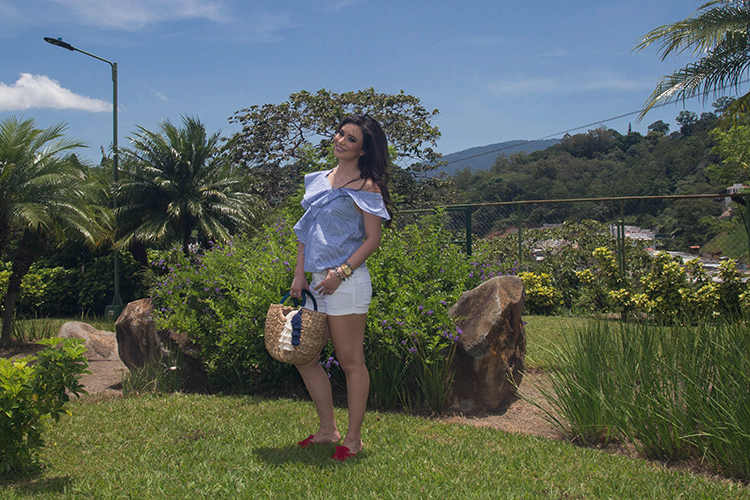 Esta blusa a rayas celeste con blanco es simplemente un sueño. Tiene detalles que la hacen delicada, como volantes y un hombro descubierto. Decidí combinarla con shorts blancos. Los accesorios que elegí para complementar el outfit salen de lo común. Una cartera de mimbre con su agarradero de madera en tono azul y un adorno de hilos. Las sandalias rojas son una de mis piezas favoritas de este look. Desde que vi la blusa y las sandalias supe que iban a ser un match perfecto. El contraste de colores es uno de mis preferidos.
Espero les guste. Gracias por sus comentarios.
---
This light blue & white striped blouse is a dream. It has details that make it delicate: ruffles and one-shoulder. I decided to combine it with white shorts. The accessories that I chose to complement the outfit go out of the ordinary. A wicker bag with its wooden handle in blue tone and an adornment of threads. The red sandals are one of my favorite pieces of this look. Since I saw the blouse and the sandals I knew that they were match made in heaven. I love the contrast of colors.
I hope you like it. Thanks for your comments.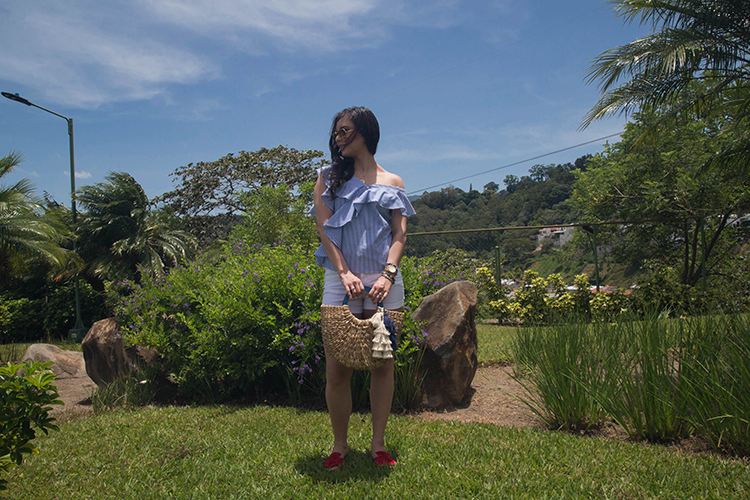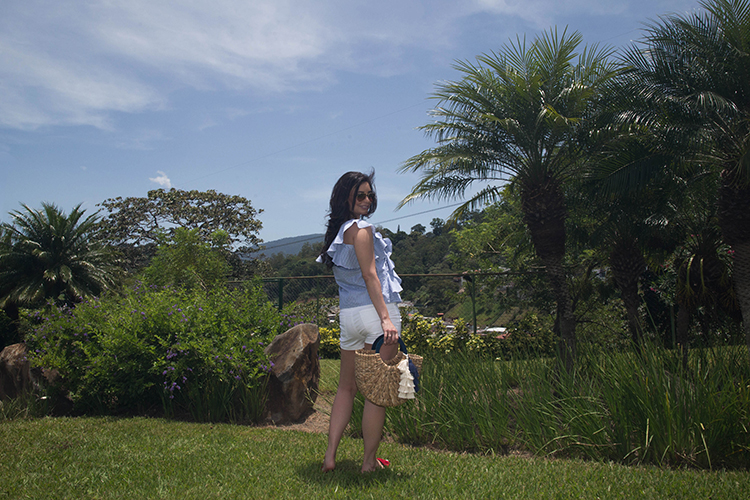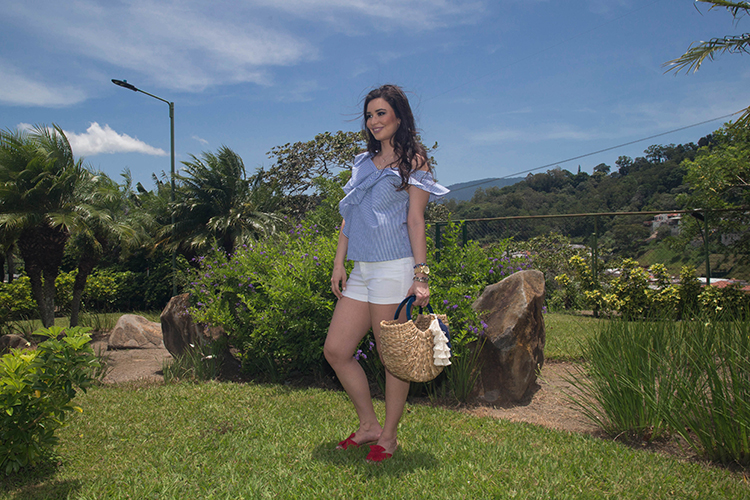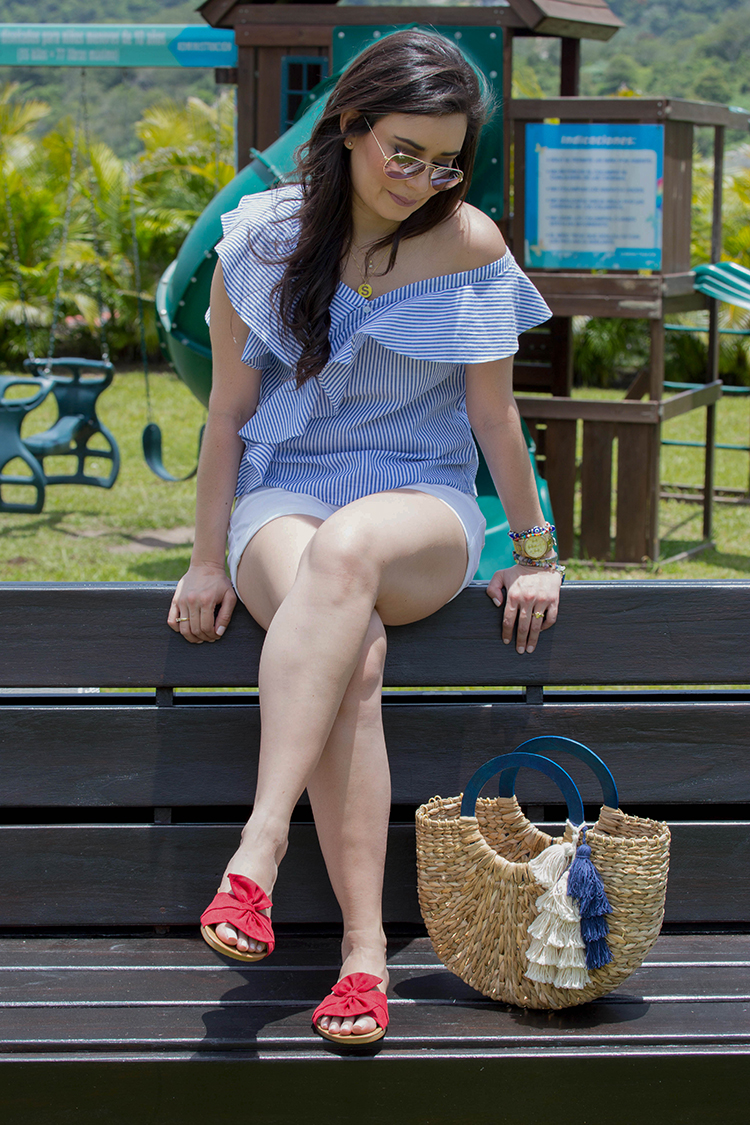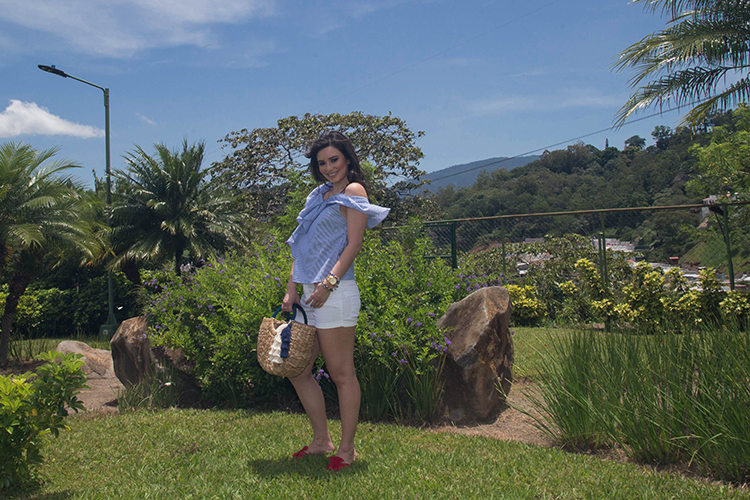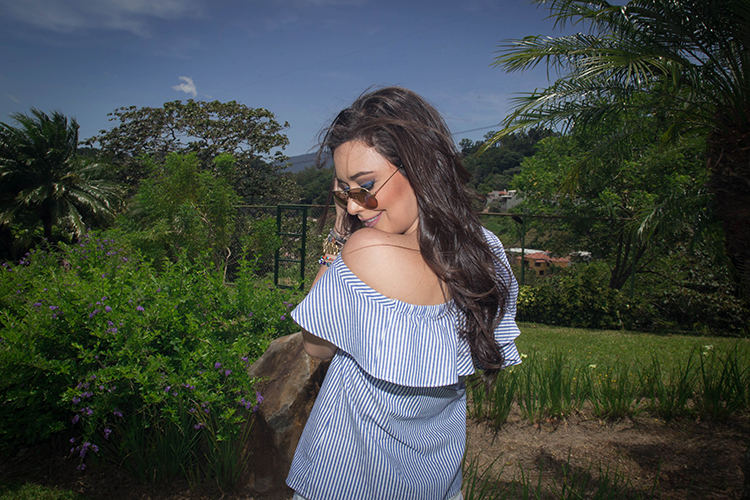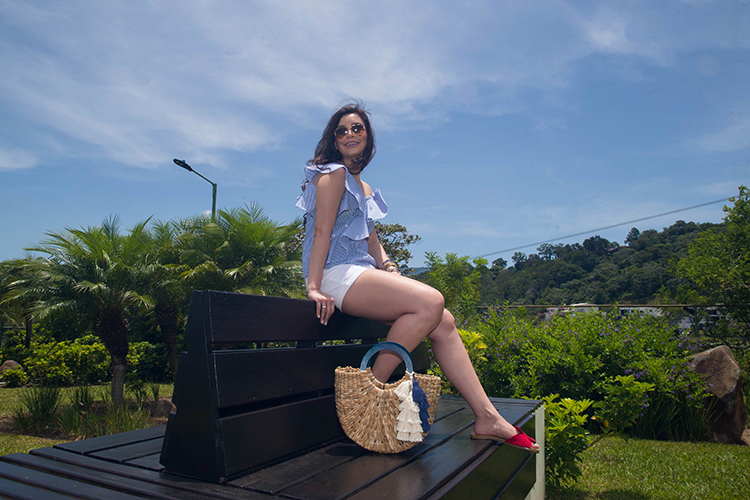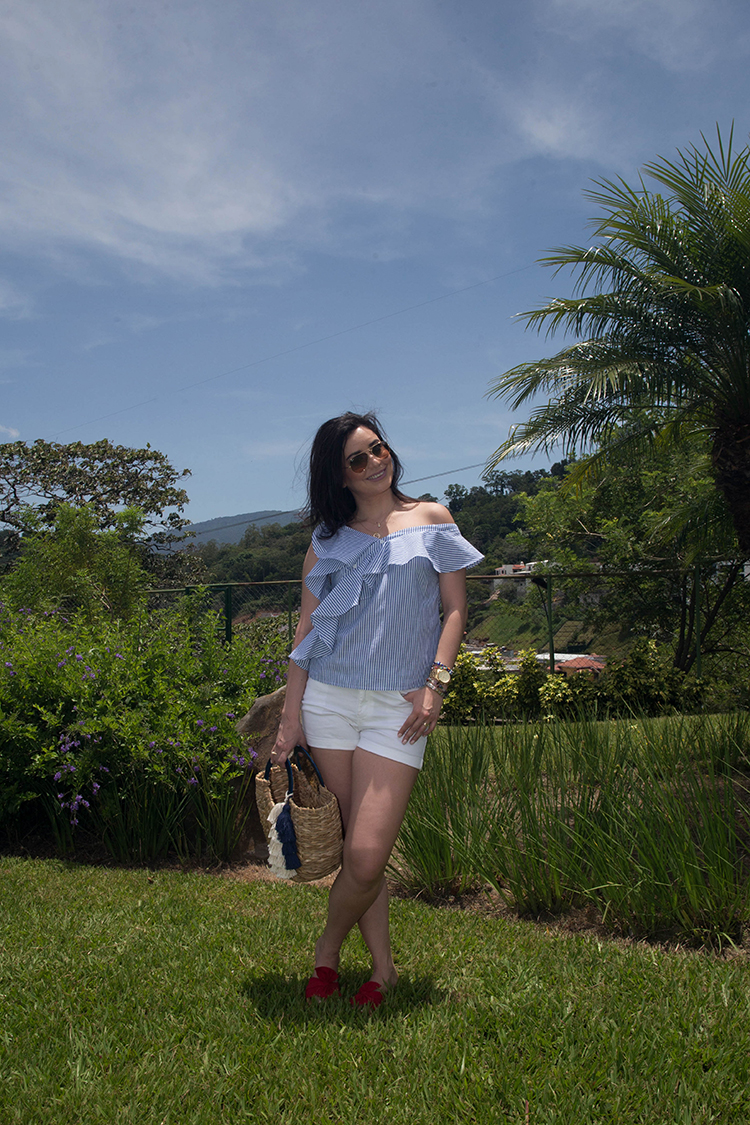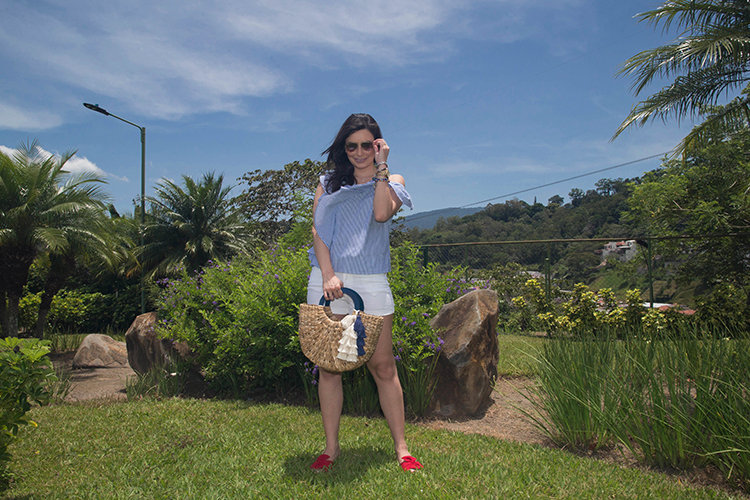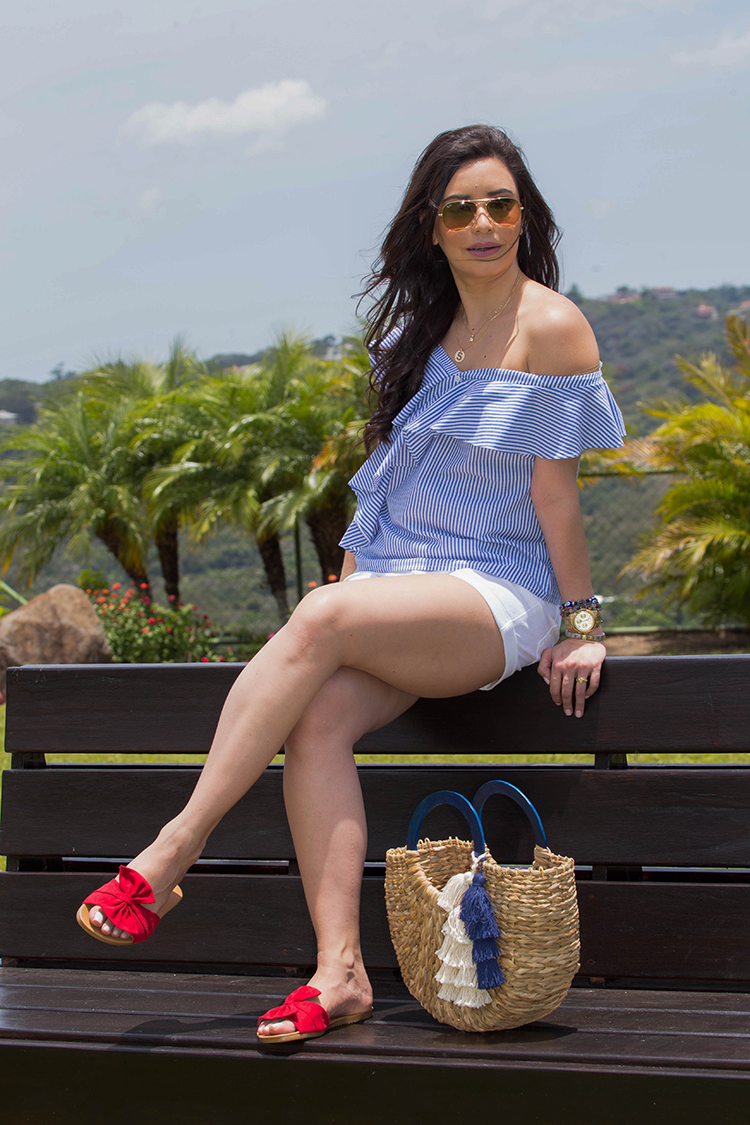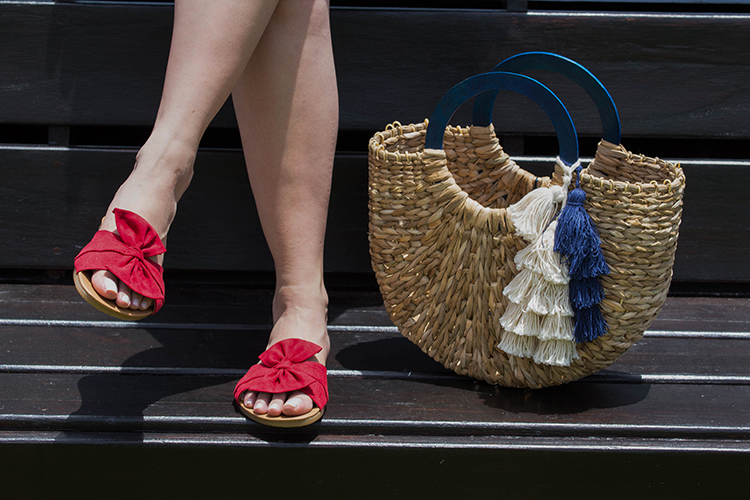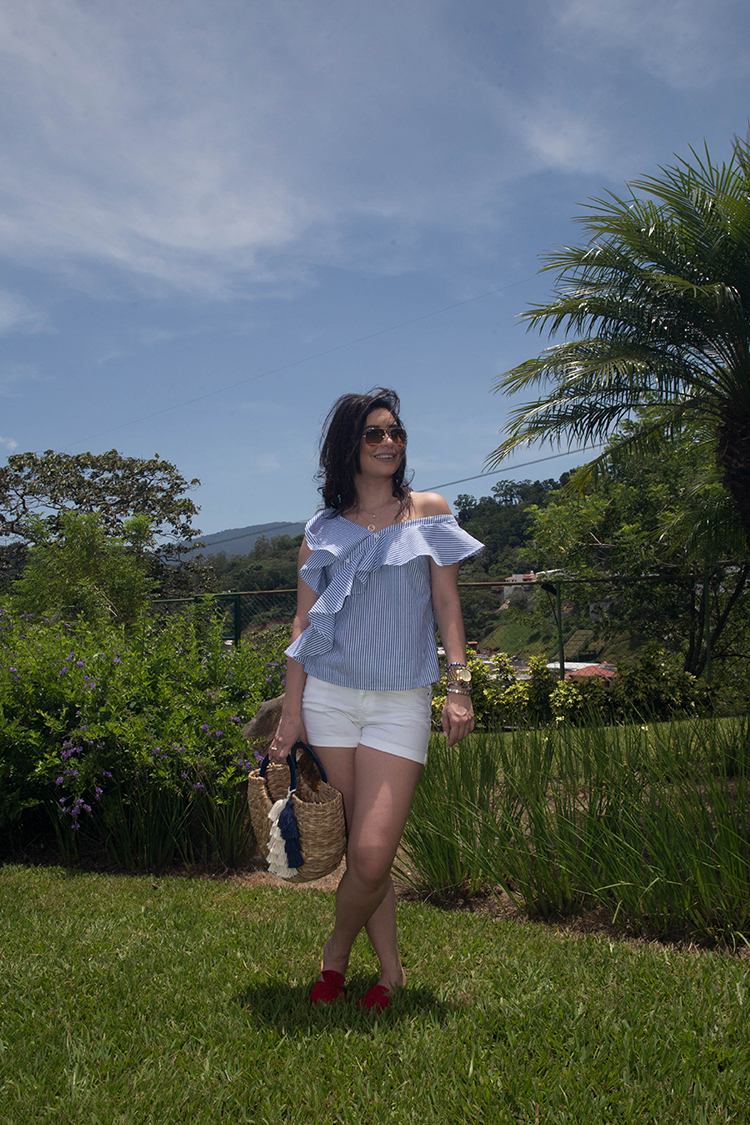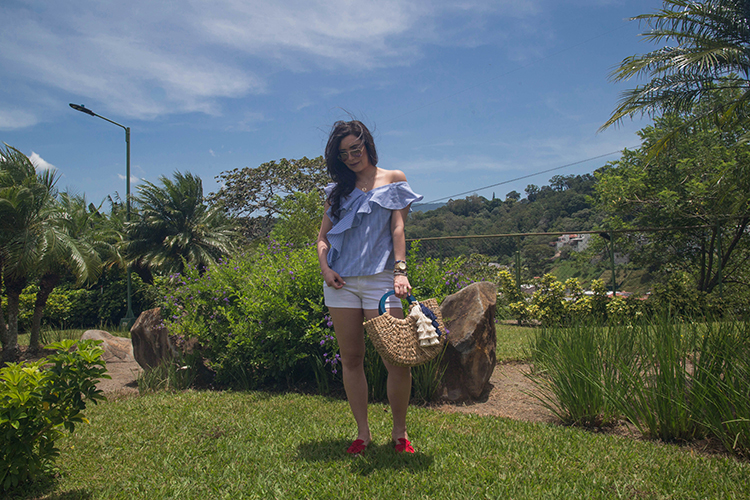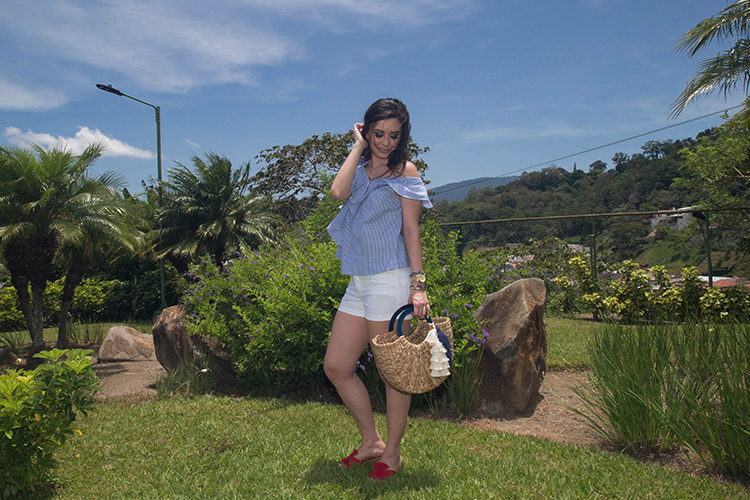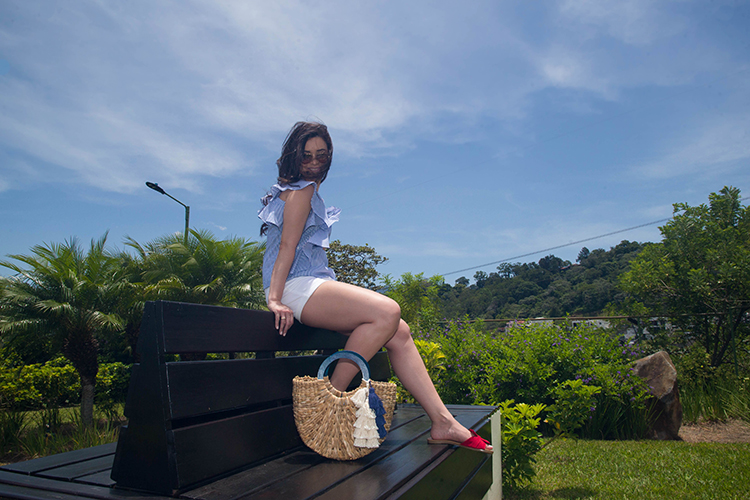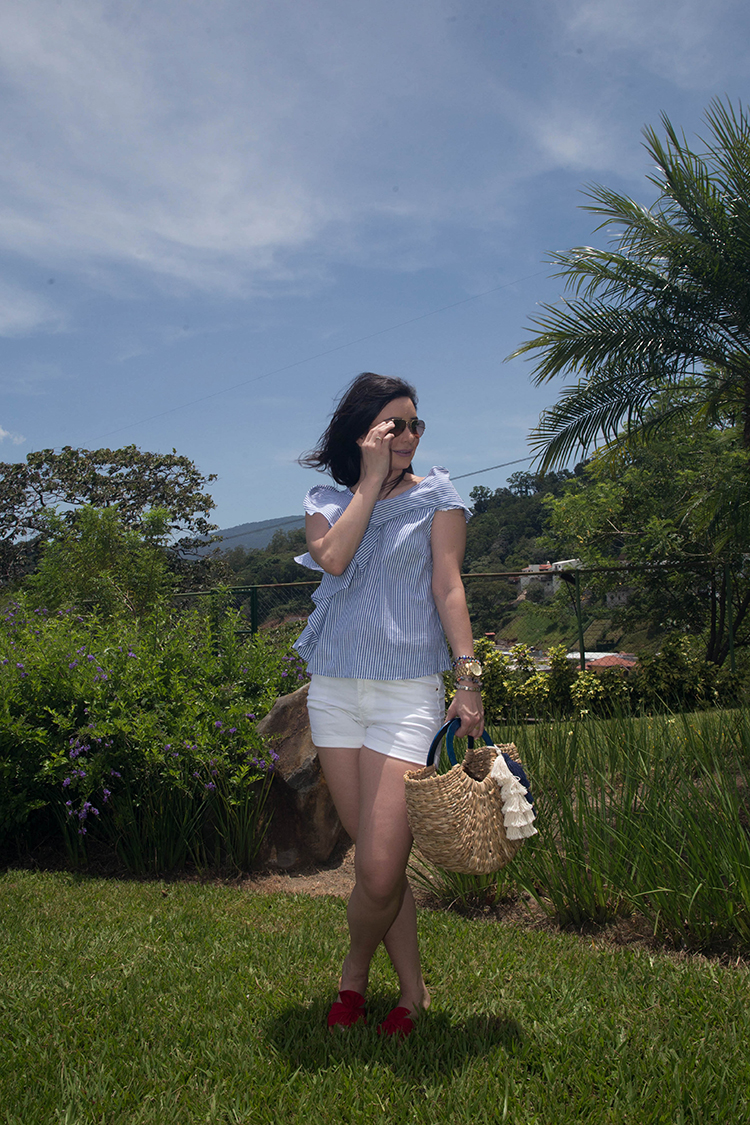 I was wearing:
Shirt: EME Estudio
Shoes: Tamar
Bag: Pink Bags
Hair & Makeup: Iconos Hair & Makeup
Photos: Miguel Pérez