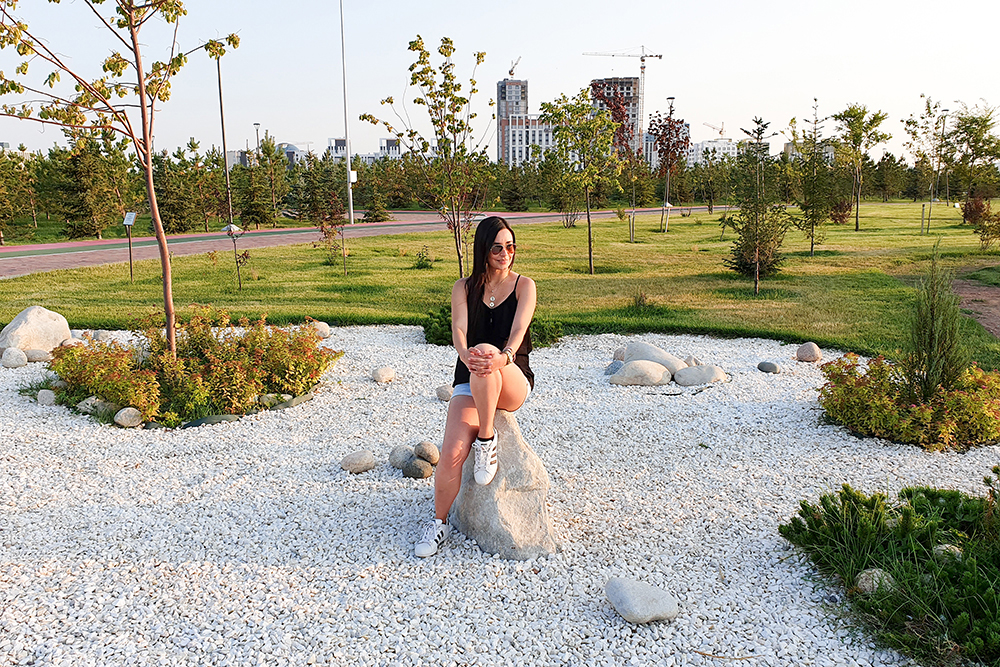 Hoy les comparto algunas fotos de mi visita al Jardín Botánico en Astana (Nursutlán), Kazajistán. Además, les voy a contar un dato que a mí me dejó con la boca abierta. Alguien me dijo: "Estas flores ya van a morir" (porque ya iba a empezar el invierno). Mi respuesta fue: "Sí, pero van a volver a crecer en primavera, ¿o no?" Mi sorpresa fue lo que me dijeron, y es que en Kazajistán no crecen las flores ni la grama. Son tantos meses de invierno y unas nevadas tan grandes que no es posible. Entonces todas las flores y grama que van a ver en las fotos son llevadas al lugar y plantadas para el verano. Creo que eso es una señal clara de lo rico que es el país, porque es un lujo. Me pareció súper interesante.
Espero les guste. Gracias por sus comentarios.
---
Today I share some photos of my visit to the Botanical Garden in Astana (Nursutlán), Kazakhstan. In addition, I am going to tell you a piece of information that left me with my mouth open. Someone told me: «These flowers are going to die soon» (because winter was about to begin). My answer was: "Yes, but they will grow back in spring, won't they?" My surprise was what they told me, and that is that in Kazakhstan, flowers and grass do not grow. It's so many winter months and snowfalls so big that it's not possible. So all the flowers and grass that you will see in the photos are brought to the place and planted for the summer. I think that is a clear sign of how rich the country is, because it is a luxury. I found it very interesting.

I hope you like it. Thanks for your comments.
I was wearing:
Shirt: Forever21
Shorts: Forever21
Sneakers: Adidas