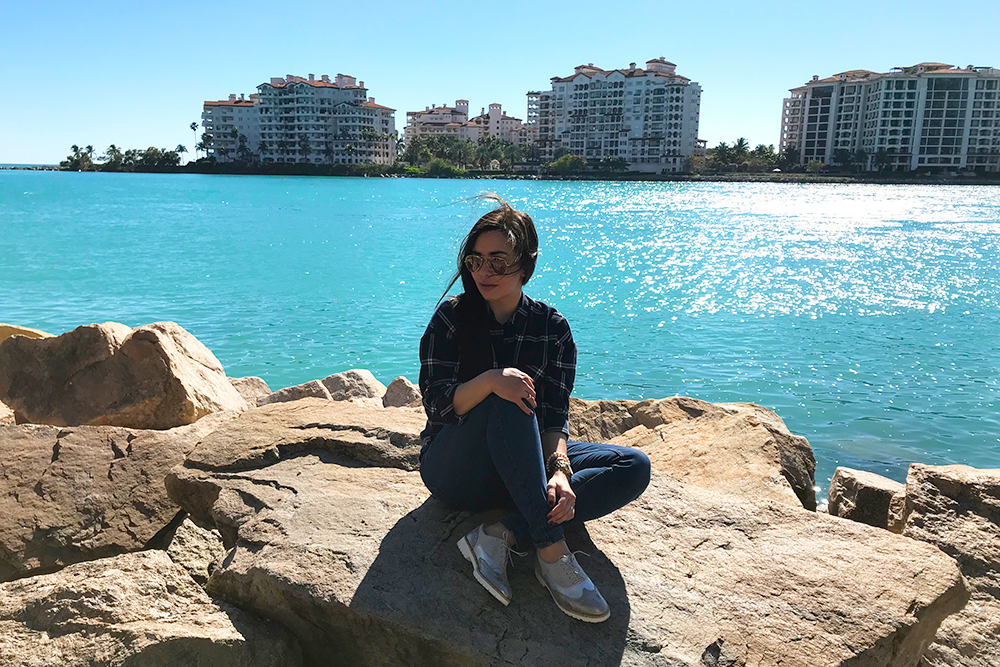 Esta son unas fotos que tomé cuando estuve en Miami en Bayside y en South Pointe Park. Los días estaban espectaculares: soleados y con brisa. ¡Mi combinación favorita! Tenía años de no ir a Miami de paseo, a comer y de compras. Realmente lo disfruté. Tienen una gastronomía impresionante. Lo mejor de la comida latina. Obviamente por la gran cantidad de latinos que viven en esa ciudad. Sí sentí raro ir a Estados Unidos y no hablar inglés. Pero toda la gente el primer idioma en el que te habla es español. Supongo que si fuera rubia y ojos azules, ese no sería el caso, jajaja.
Espero les guste. Gracias por sus comentarios.
---
These are some pictures I took when I was in Miami at Bayside and South Pointe Park. The days were spectacular: sunny and breezy. My favorite combination! It had been years since I had gone to Miami for a trip, to eat and to shop. I really enjoyed it. They have an impressive gastronomy. The best of Latin food. Obviously because of the large number of Latinos who live in that city. I felt weird going to the United States and not speaking English. But the first language in which people speak to you is Spanish. I guess if I was blonde and had blue eyes that wouldn't be the case, hahaha.
I hope you like it. Thanks for your comments.
I was wearing:
Shirt:Forever21
Jeans:H&M
Shoes: Pier One