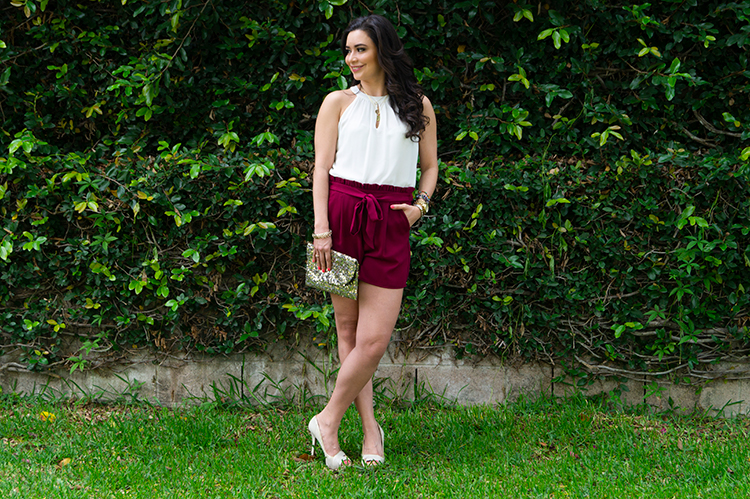 La moda ha cambiado muchísimo en los últimos años. Ahora está muy de moda usar shorts para ocasiones semi-formales. Claro que no cualquier tipo de shorts. Esta es una opción que pueden elegir para un té o una salida en la noche, por ejemplo. El color burgundy, borgoña en español, es sobrio y elegante. Yo decidí combinarlo con una blusa blanca y accesorios en color dorado.
Espero les guste. Gracias por sus comentarios.
---
Fashion has changed a lot in recent years. Now it is very fashionable to wear shorts for semi-formal occasions. Of course not just any kind of shorts. This is an option that you can choose for a tea or a night out, for example. The burgundy color is sober and elegant. I decided to combine it with a white blouse and accessories in golden color.
I hope you like it. Thanks for your comments.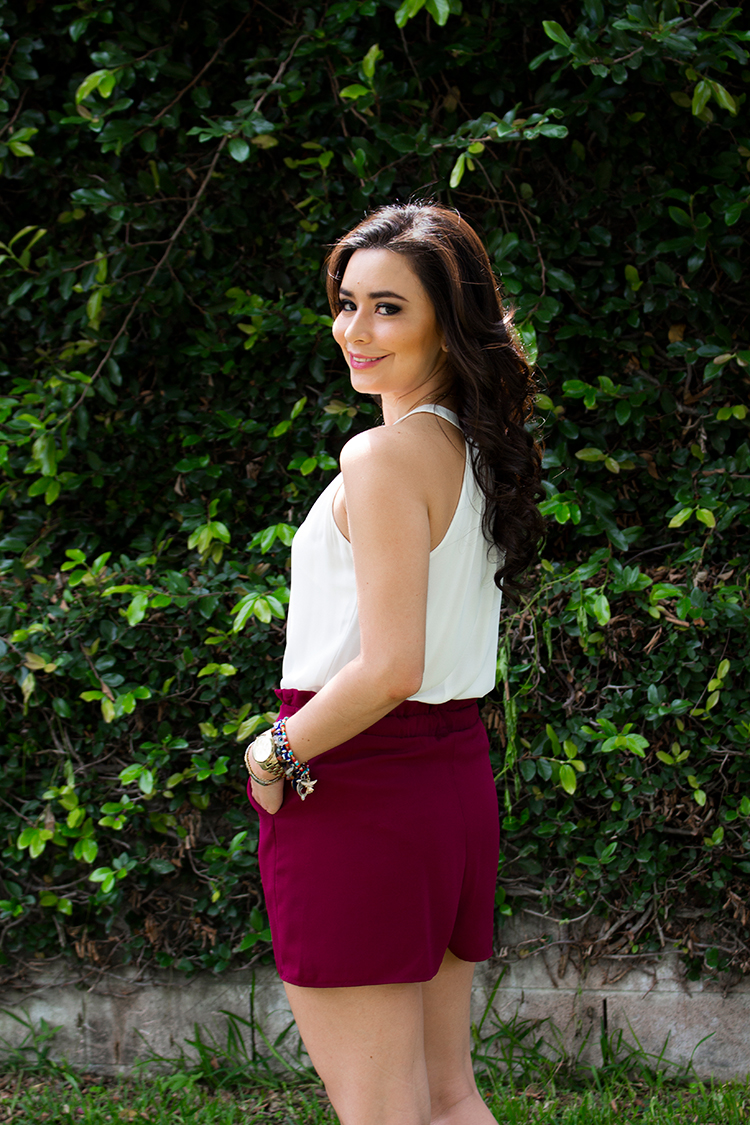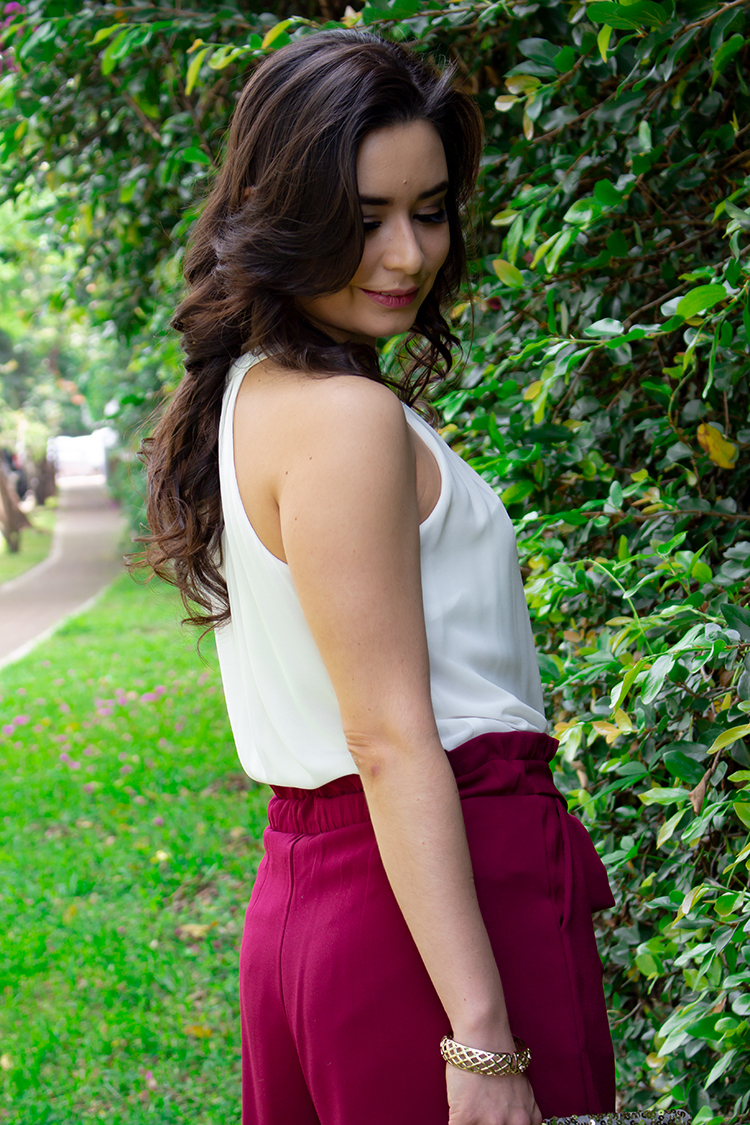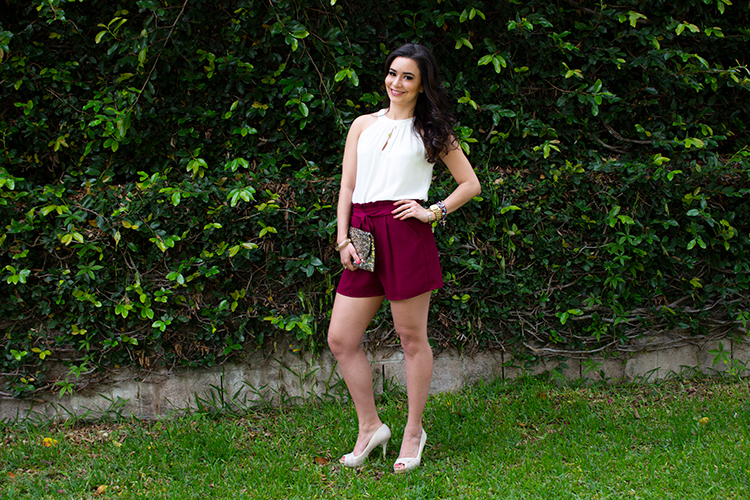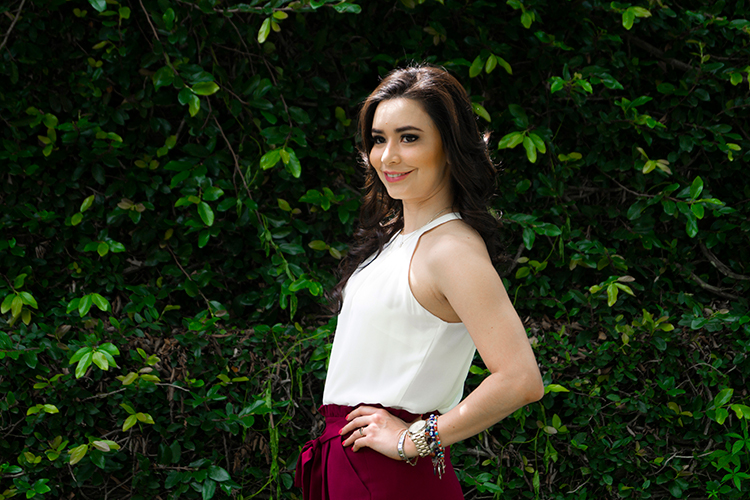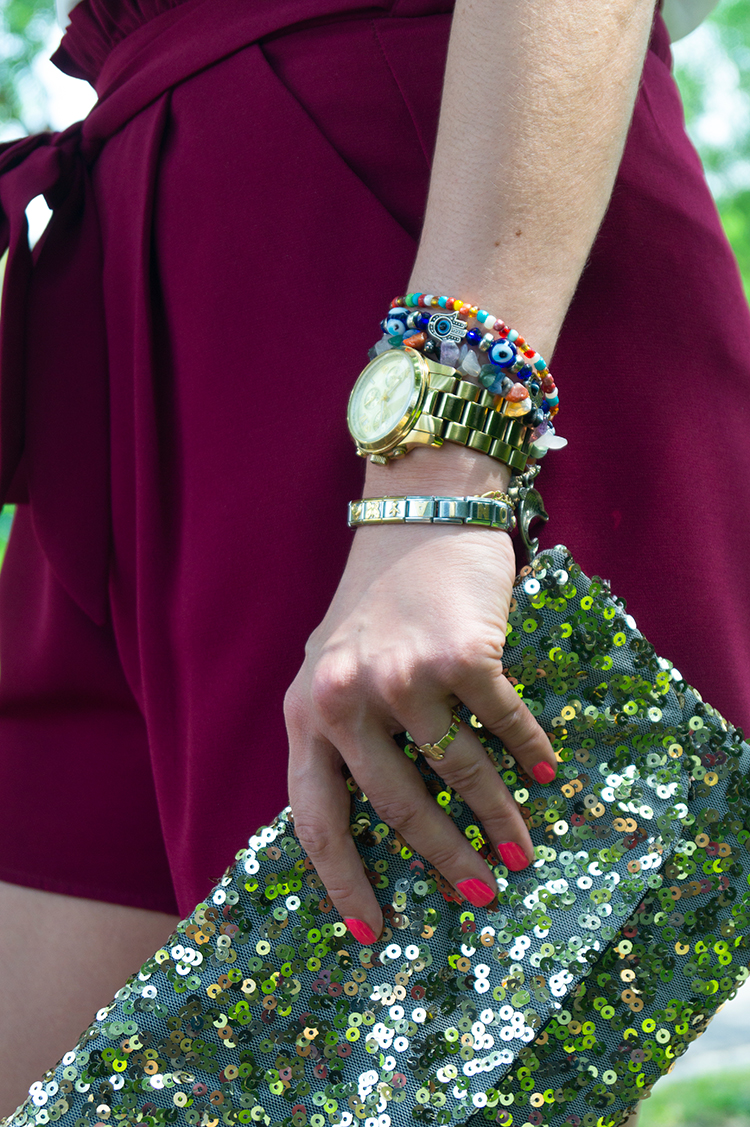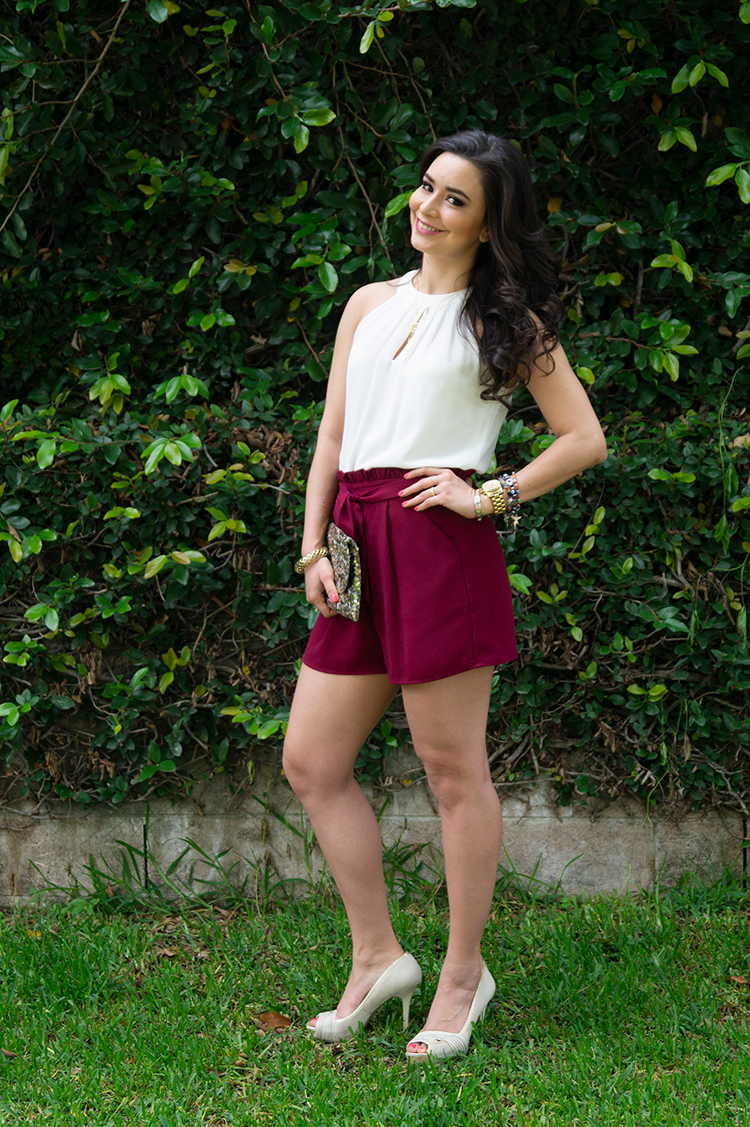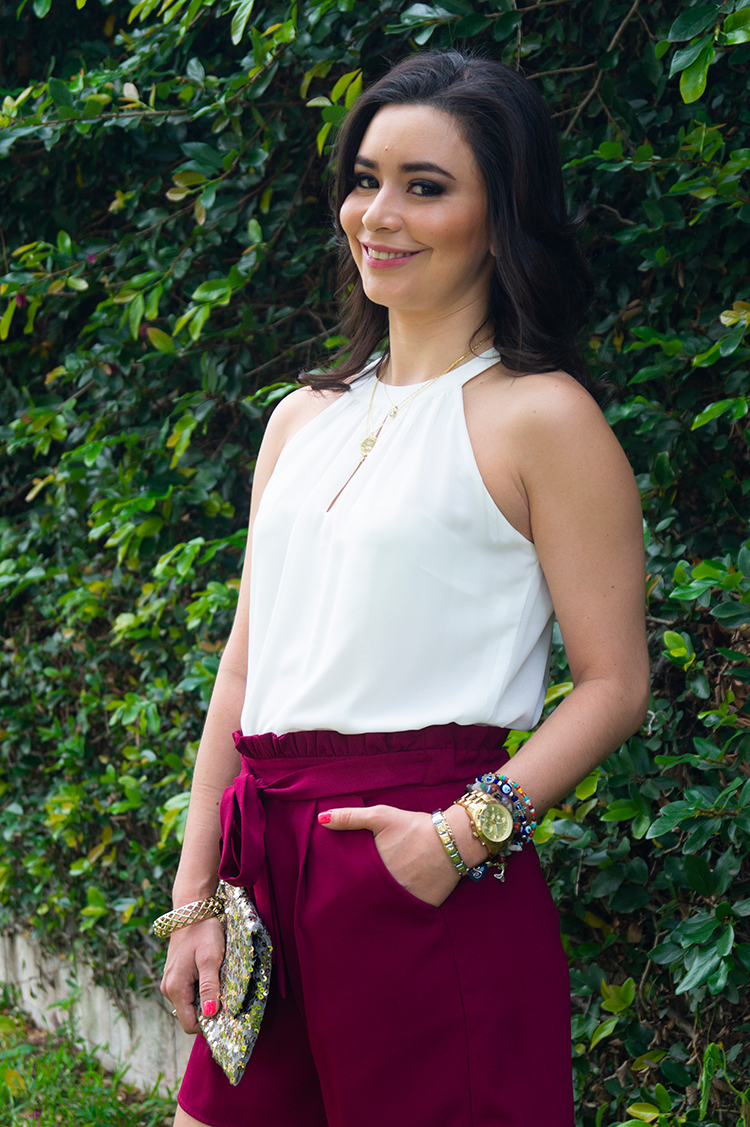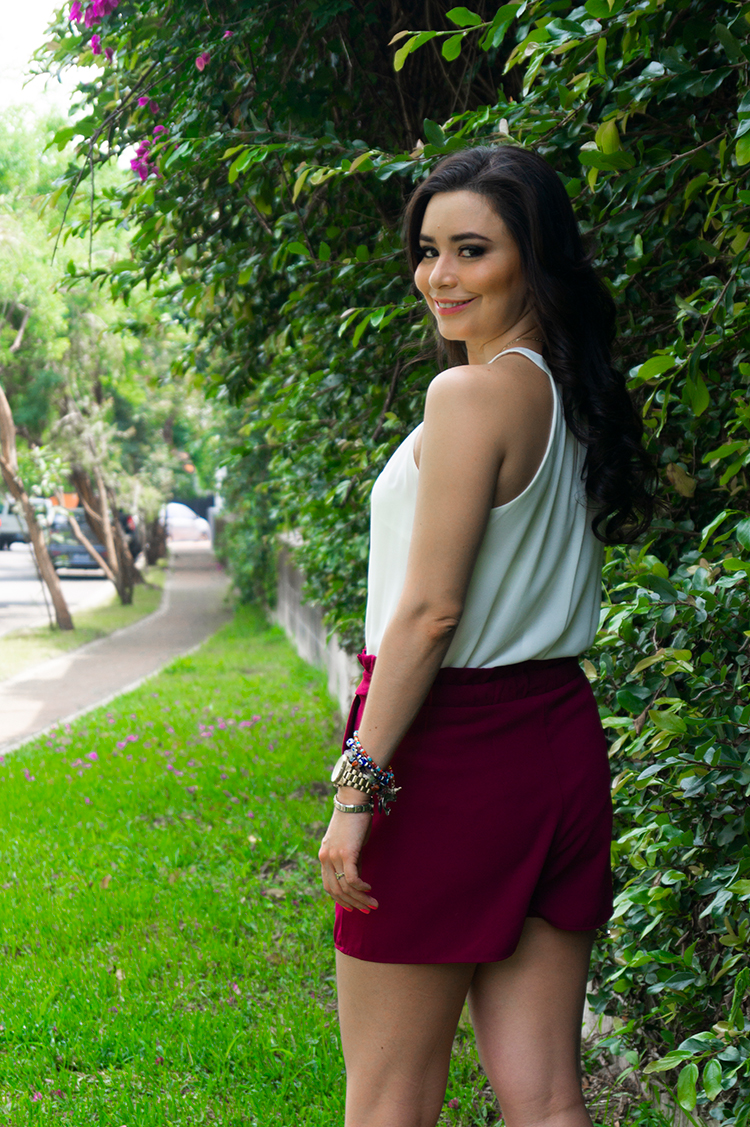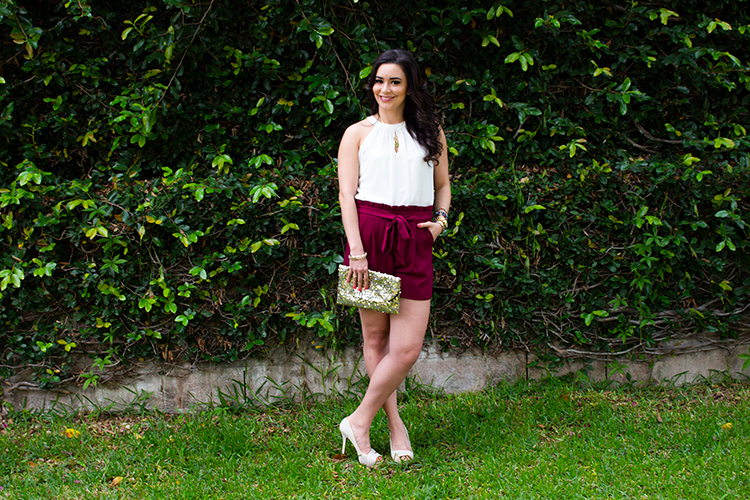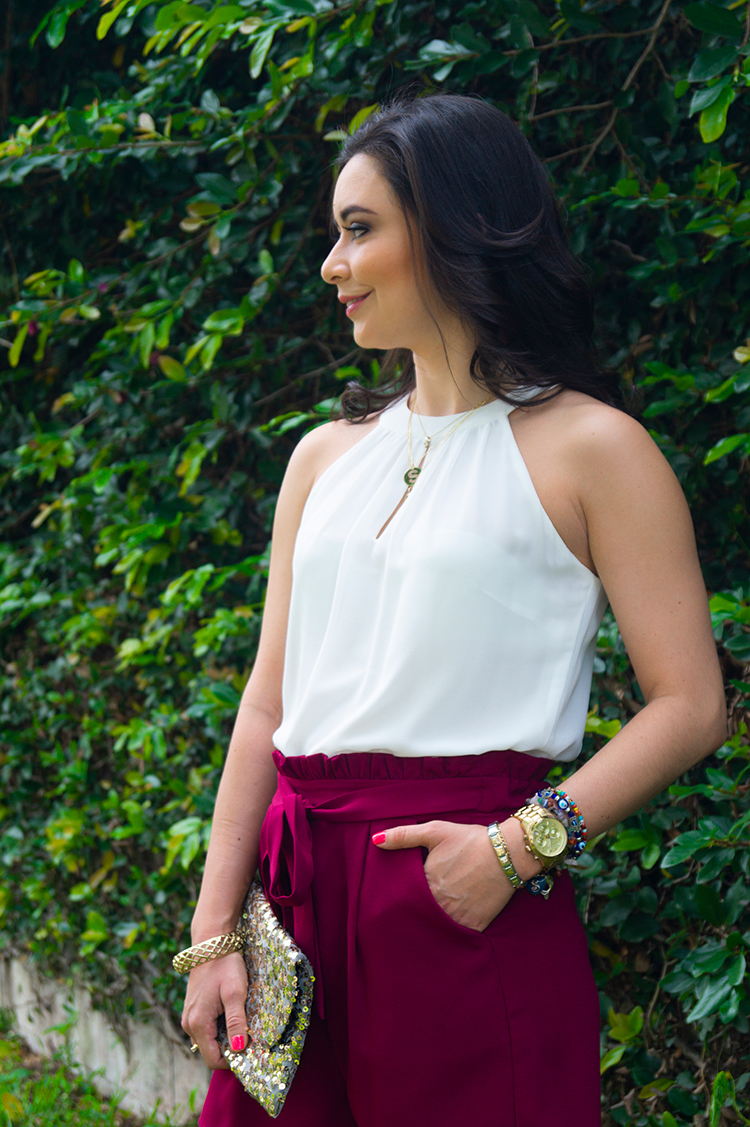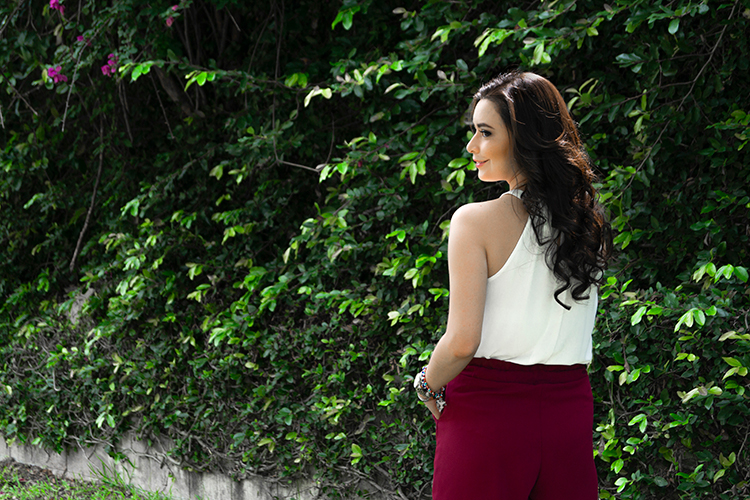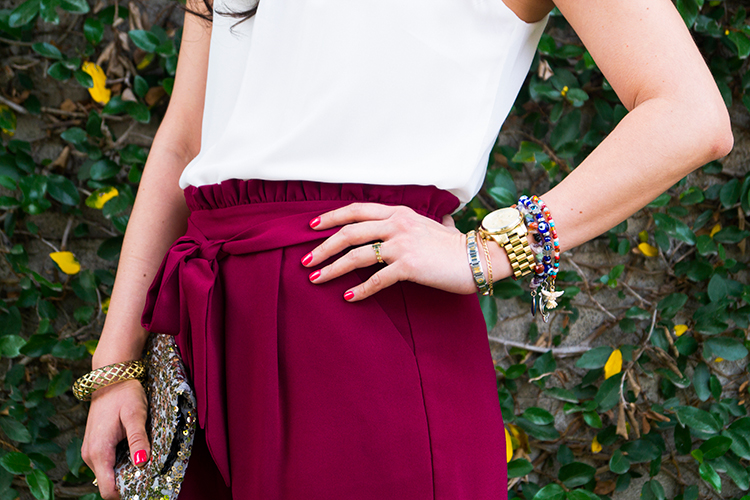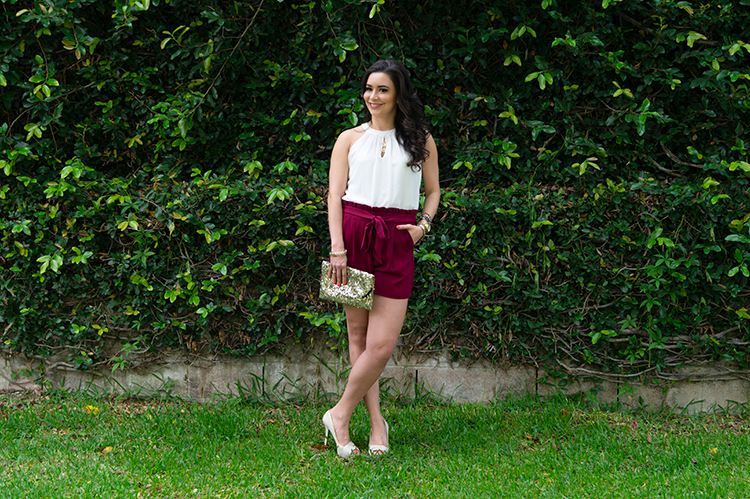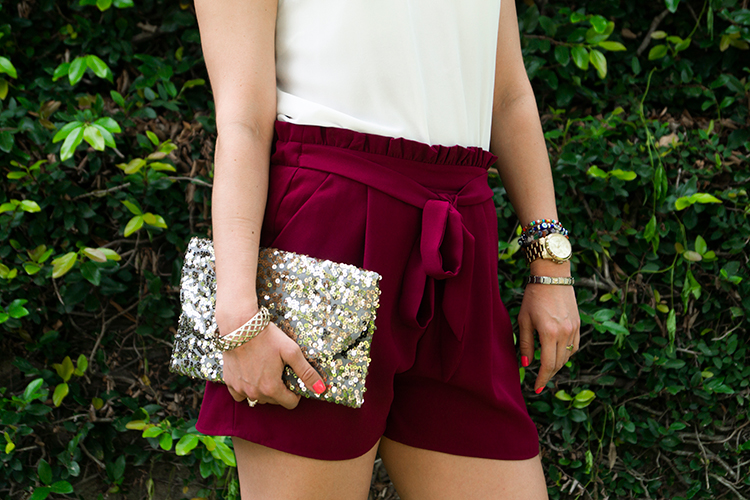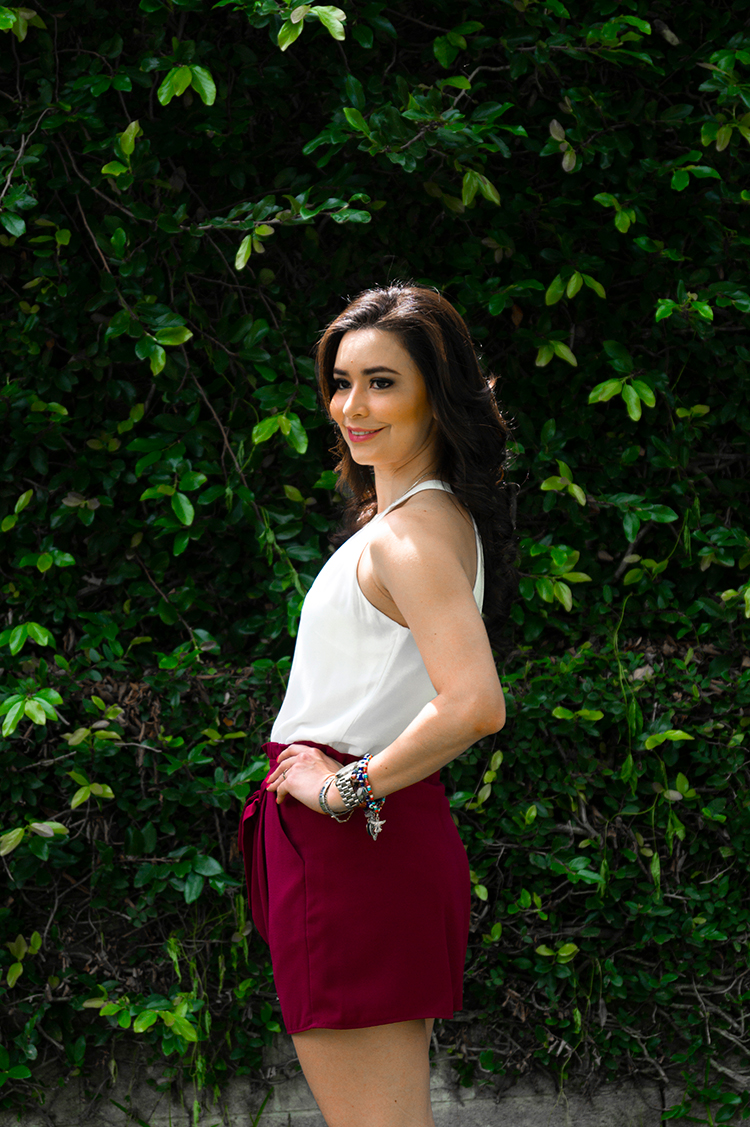 Hair & Makeup: Iconos Hair & Makeup
Nails: Zaffiro Nail Studio
Photos: Shift and Control